Best
Search Engine Optimization Services in Mumbai
Search Engine Optimization
Digital Consociate is one of the top SEO agency in Mumbai. The internet boom has compelled businesses to change their course of action, while keeping their offline business intact they look to expand their clientele horizon on the web; as a result, search engine optimization services supply is standing tall on the heels of demand.
Online presence is a core need of every business today. Be it a fresh start-up venture, small or big company, everyone is striving to be prudently on the mind of customers, simply by attaining online visibility.  SEO services company work with these companies to achieve that. Digital Consociate is one of the top SEO agency in Mumbai, India helps take advantage of the potential of the web to drive traffic to clients' websites.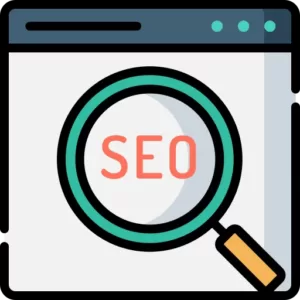 Your Strategic Digital Alliance
A Win For You Would Be A Win For Us!
SEO is an abbreviation of "Search Engine Optimization". It is a process to make persistent labor to mount the ladder of search engine result pages (also known as SERP) only with the goal of outperforming the competition and boosting web page visibility for the target audiences. Once achieved, the website will experience an increase in visitors, leading to higher conversion rates and more profit.
Longevity and quality are the core of white hat SEO coupled with astute SEO strategy. Digital Consociate help to up the SEO game for brands and businesses, we have helped clients skyrocket sustainable traffic to their website, and in turn, they compliment us by saying that "we provide the best search engine optimization services".
Starting With Keyword Research –
A fearless seed neither fears light nor darkness but uses both to grow. Similarly, good Keyword research reaps in your website ranking.  In simple terms, the keyword is a phrase that users type in the search bar of the search engines to get their desired result. These phrases can be short or long. For example, "SEO Services Company" is a short phrase whereas 'Top digital marketing agency in Mumbai, and App Development company in Mumbai" are some long phrases example. 
Keyword Research is the first crucial step to building a fundamentally strong base for good website optimization.  The choice of keyword will determine how well your website will perform in a search engine. The game is simple, apt keywords will propel your website growth tenfold, whereas incorrect keywords will park your website in the space of the internet where no one strolls. Digital Consociate, with its astute approach, targets the right keywords which search engines award.
Moving on to On-Page SEO –
In layman's terms, On-Page SEO is a way of communicating a web page with a search engine. It is a very important part of the process of SEO.  There is an array of boxes needed to be ticked. Its starts with the correct implementation of the title tag, URL mapping, image optimization, meta descriptions, meta tags, schema mark-ups, content structure, and a large number of other activities depending on the nature of the website needed to be performed in order to get an on-page SEO right.
It is our duty as the best SEO agency to perform a full website audit to make sure that the on-page SEO is concluded with perfection.
Talking about Off-Page SEO :
Off-page SEO means all activities and efforts put outside of your own website with a goal to impact rankings on the search engine result page.  These activities help the ranking of your website organically. 
Off-page SEO is also known as off-site SEO. The components of off-site optimization include improving users' views of your website's popularity, search engine, website authority, relevance, and trustworthiness.  This feat is accomplished by a wide range of activities, which includes, guest blogging, blog posting, social bookmarking, link building, and social media engagements.  It is done on all reputable nooks and corners of the internet—on pages, websites, etc.  And then by linking back your website to these written posts.  For, they can vouch for your content.
Getting to know Link Building –
This technique is popular for a good reason; link building has a very strong positive impact on your website ranking—when done in the right way.
Link building is a simple process of getting an authoritative website link back to your website. These back-links help to improve the website's ranking in search Engines. But, there is a correct way and incorrect ways to build links to your site. The wrong way is manipulative and easy and doesn't provide lasting results, however, if you care for the long-term visibility of your website then doing it the right way is a must. As a top SEO services company in India, Digital Consociate, we make sure your website gets the best authoritative website links for the best results in search engines. Natural and organic link-building is our forte. 
Search Engine Optimization which is abbreviated as SEO comes naturally to Digital Consociate, we vow to establish top rankings in Google for every brand.
Does My Business Need Search Engine Optimization / Search Engine Marketing Services?
Digital Consociate
2022-09-28T11:00:52+00:00
The Consumer Today Relies Mostly On Search Engines To Help Them Find Everything From Restaurant Recommendations To B2b Software Providers.

This Means That Regardless Of What Your Business Offers, Your Target Audience Is Likely Searching For Products Or Services Like Yours On Search Engines Like Google.

And If You Want To Attract Them To Your Site, You Need Search Engine Optimization Services. But If You've Spent Much Time Researching Your Options With Digital Marketing, You've Probably Heard That Before.
How Does Search Engine Optimization / SEO / Search Engine Marketing Works?
Digital Consociate
2022-09-28T11:00:52+00:00
Seo Or Search Engine Optimization Is As Defined The Methods And Strategies Of Businesses To Help Index Their Content (Website Pages, Videos, Posts, Etc..) Above That Of Competing Content For A Relevant Search Query. When Marketers Talk About Seo Strategies, It's Often In Regards To Google's Search Engine. Search Engine Optimization Doesn't Refer Only To Google, It Involves Optimizing For Several Different Types Of Search Engines Such As Bing, Yahoo, and Yandex.
Let's Make Things Happen
One-stop solution to all your digital needs is what we are reputed amongst our clients!
Working with you would be like a cherry on the cake! Get your quote today and let us take charge of your challenges!
By submitting my data I agree to be contacted
Know More About Digital Consociate –
Digital Consociate has been offering its services to a wide range of clients over the year. Our website development services in Mumbai worked on a variety of successful projects.  We are a Creative graphic design agency in Mumbai, an expert in attaining a sleek look and feel that delivers your brand's message in a concise and unique way. Also, we are an SMO agency in Mumbai which optimizes your social media to garner maximum attention. Speak to us about your requirements, we are all ears.